Five on extortion charges remanded, judge orders prosecution to collect outstanding statements today
Published:

Thursday | March 30, 2017 | 12:00 AM
Tamara Bailey, Gleaner Writer
MANDEVILLE, Manchester:
The five people arrested and charged with extortion offences in the Manchester capital were this morning remanded when they appeared before the Manchester Parish Court to allow the prosecution more time to present two outstanding statements.
The five are each charged with six counts of extortion and conspiracy to extort.
They are due to return to court tomorrow.
Judge Desiree Alleyene has given the prosecution up to 4 p.m today to collect the statements.
Alleyene, in expressing disappointment with the delay in collecting the statements, said it is a bad precedent and it will no longer be tolerated.
She, however, restricted herself from making further comments,saying she did not want to colour any statement yet to be submitted.
The prosecution had requested that the matter be adjourned until Wednesday April 5.
However, the judge granted the request of attorney Howard Lettman to return to court tomorrow.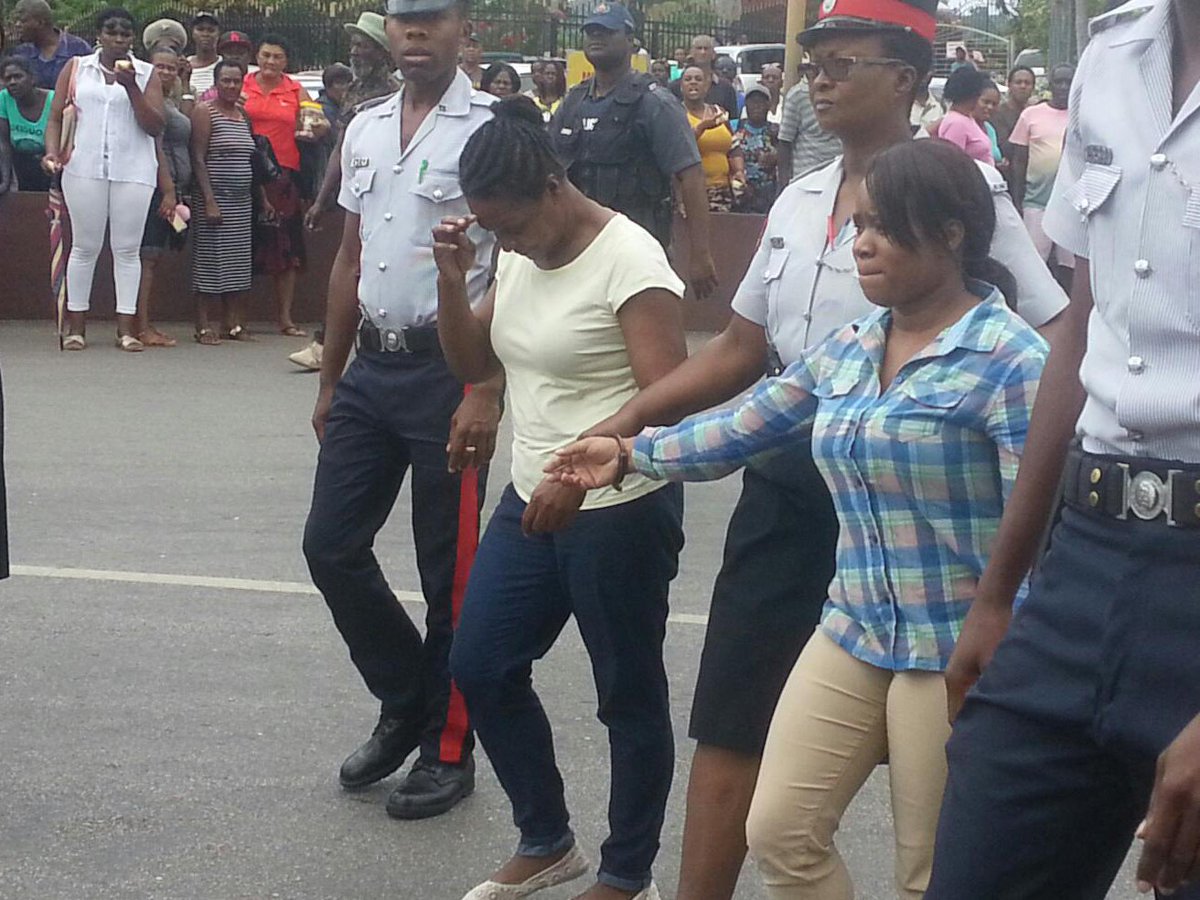 IN PHOTO: Sheila Smith, 64, and Careba Salmon, 24, being escorted from the Manchester Parish Court
The accused are:
Sheila Smith, 64, of Free Town Clarendon, being represented by Attorney Keith Bishop
Beko March, 21, of Free Town. According to statements, he claims to have been kidnapped, brought to a house and forced to prepare and distribute the extortion letters.
Careba Salmon, 24, of Mandeville, is represented by Joel Nelson
Keeno Powell, 21, of Top Hill Manchester being represented by Howard Lettman
Sandre Bogle, 20,  of Top Hill Manchester being represented by Howard Lettman