#PetrojamReport | High levels of oil losses posing major risk to refinery operations
Published:

Tuesday | December 4, 2018 | 12:00 AM
Auditor General Pamela Monroe Ellis has found that high levels of oil losses continue to pose a major risk to the operations at the state-owned oil refinery Petrojam.
This is despite spending more than US$990,000 (J$124.7 million) on loss reduction measures last year.
The measures were part of the remit of an internal committee established in August 2017.
According to the auditor general, of the eight deliverables set for the loss reduction committee between October 2017 and February 2018, only one was achieved.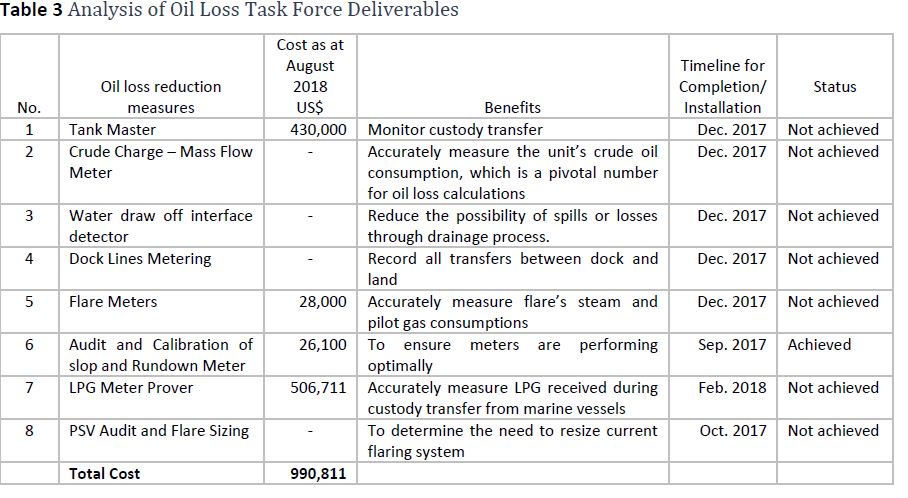 The auditor general's report, tabled in Parliament on Tuesday, said Petrojam reported that over the past five years, it used 1.5 million barrels of oil valuing approximately $12.8 billion during normal refinery production.
But Monroe Ellis found that Petrojam could not account for almost half or 600,684 barrels valuing $5.2 billion.
To illustrate the magnitude of the problem, the auditor general said for the year 2013-14, Petrojam could not account for 115,793 barrels of oil and by 2017-18, it could not account for 184,951 barrels of oil for the year.
The Auditor General said Petrojam's average annual unaccountable oil loss of 0.75 per cent was almost two times its own key performance indicator of 0.4 per cent.
Petrojam has cited the following as some of the factors for unaccounted oil losses:
1. Inventory inaccuracies
2. Under-estimated flaring and fuel consumption
3. Vapour losses from slopping
4. Unreported/uncaptured shutdown
5. Leaks and losses between product transfers
6. Loss on sales from the Montego-Bay, New Port West, Asphalt Loading Rack (tank-meter).
However, the Auditor General said Petrojam did not provide evidence that it analysed these factors and the sources of the unaccountable oil loss with a view to better assess and address the problem.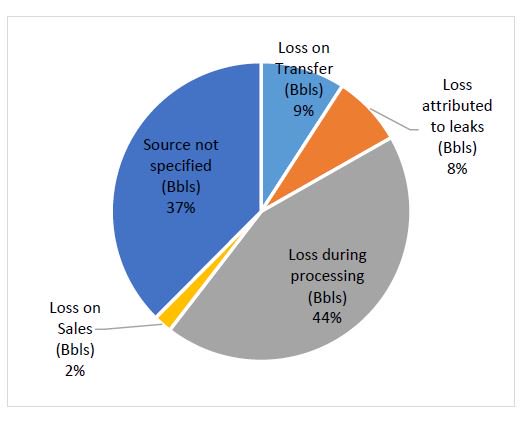 IN DIAGRAM: Petrojam oil losses
"Our analysis of the data revealed that of the total unaccountable loss, Petrojam was unaware of the source for 37 per cent," the Auditor General wrote.
The data also showed that losses, which occurred during processing accounted for 44 per cent 8 per cent was attributable to leaks.
"The remaining losses of 11 per cent occurred during product sales and transfers," Monroe Ellis reported.
She noted that the state entity has put in place security measures to reduce the levels of unaccountable oil losses, but said more decisive actions are needed to address the problem.
We want to hear from you! Send us a message on WhatsApp at 1-876-499-0169, email us at editors@gleanerjm.com or onlinefeedback@gleanerjm.com.