Health Ministry misses second deadline to clear COVID backlog, six new cases today
Published:

Thursday | August 13, 2020 | 12:00 AM
The Health Ministry has missed a second deadline to clear the backlog of COVID samples for testing.
The Government had promised to clear more than 2,000 samples by the end of this week.
Director of the National Laboratory Services, Dr Michelle Hamilton says there was a delay because the National Public Health Laboratory did not receive the reagents needed for the testing.
She did not say how many samples are left to be tested.
However, Hamilton said the laboratory is expecting a large shipment of kits for its COBAS testing machine by Monday of next week.
In the meantime, Jamaica today recorded six new COVID cases pushing the tally to 1,071, with 241 active.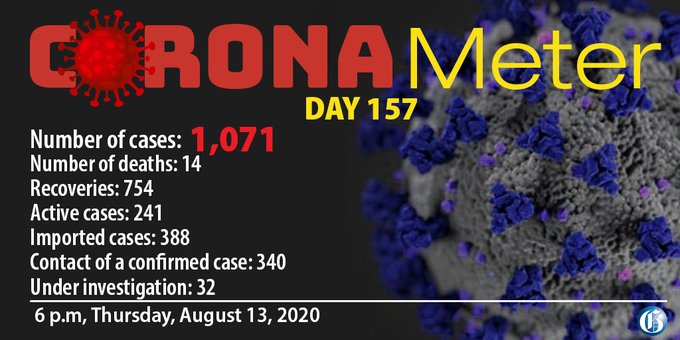 Five are males and one is a female aged 10 to 61 years old.
The Health Minister, Dr Christopher Tufton said three of the cases are from Kingston and St Andrew, two from St Thomas and one from St Catherine.
Three patients are contacts of confirmed cases while the other three cases are under investigation.
There are now 241 active COVID-19 cases in Jamaica.
Meanwhile, one more patient has recovered pushing the tally to 754.
Follow The Gleaner on Twitter and Instagram @JamaicaGleaner and on Facebook @GleanerJamaica. Send us a message on WhatsApp at 1-876-499-0169 or email us @onlinefeedback@gleanerjm.com or editors@gleanerjm.com.