#MappingMatthew: 702 people now in St Thomas hurricane shelters
Published:

Monday | October 3, 2016 | 12:00 AM
Jovan Johnson, Staff Reporter
MORANT BAY, St Thomas:
Some 702 people including 288 children are now in shelters across St Thomas, one of the eastern parishes expecting up to 20 inches of rain from Hurricane Matthew.
Martina Medley, the parish disaster coordinator for St Thomas, said she has checked on some of the shelters and so far all seem to be okay.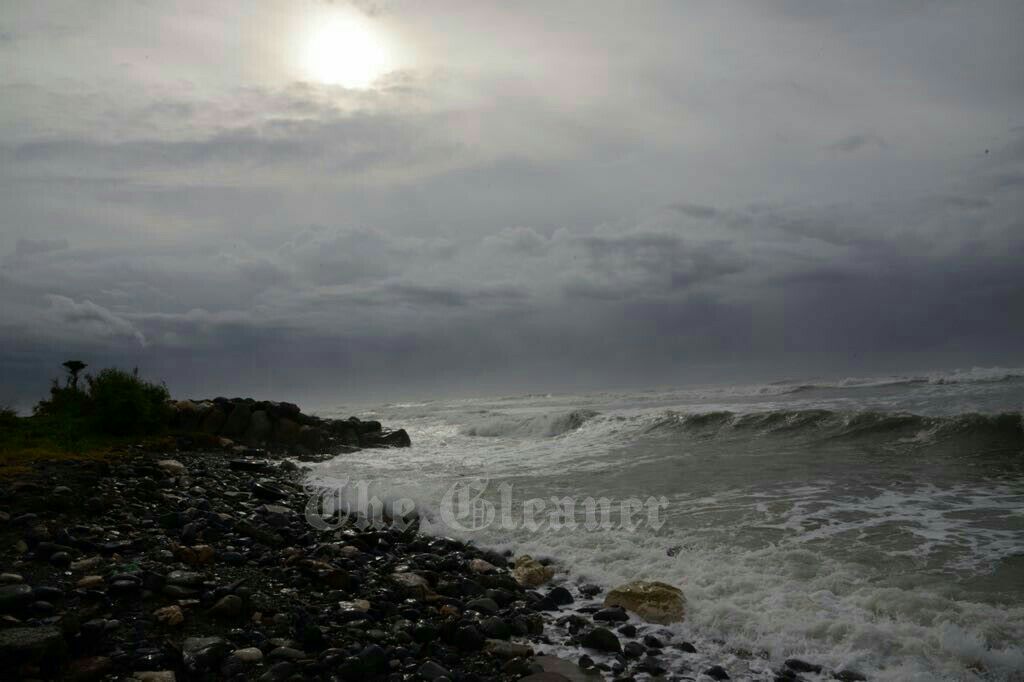 IN PHOTO: The sun peeps through dark skies over rough seas in White Horses, St Thomas ahead of #HurricaneMatthew.
"The people are calm and some were even playing dominoes. The report from others is that they are doing okay ," she told The Gleaner.
There are 51 official shelters in St Thomas.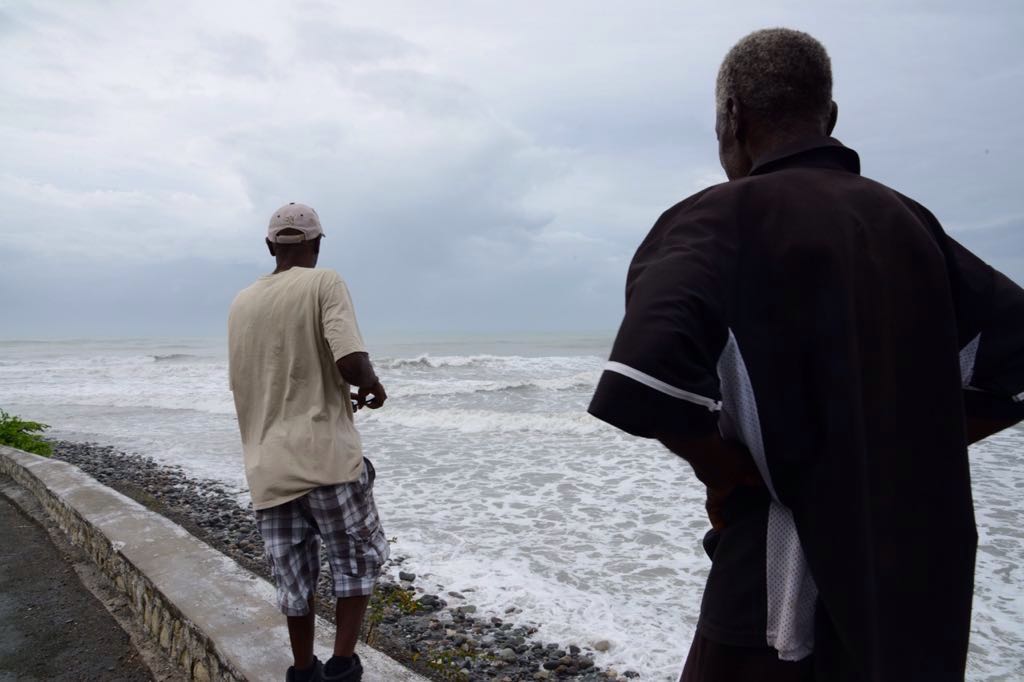 IN PHOTO: These men on the coastline in White Horses, St Thomas overlook rough seas and a dark horizon
Yallahs Primary is the largest so far with 60 people.
While some of those in shelters are homeless people, a large number are from low-lying areas subject to flooding and storm surges.
Meanwhile the eight people including a centenarian sheltering at the Morant Bay Primary School have now been supplied with food.

READ: No food, no mattress ... 101-year-old St Thomas resident at hurricane shelter appeals for help
Meanwhile, Medley said she will be checking on some residents of Golden Grove who have moved into new housing units without water, electricity and functioning sewage system.
The agriculture ministry permitted over 80 people to move into the units to secure what would eventually be their properties and to ensure their safety from the hurricane.
Across the parish, people have battened down and up to this morning a few were seen making last-minute checks.
So far, sections of the parish have been experiencing heavy rains with and strong winds.